Product Details
300mm LED Traffic Lights Malaysia – JD300 Series is made with transparent mask and wherein without lens. It is characteristic with high penetrability and anti-UV. Power supply is regulated to have a constant voltage supply to avoid risk of luminous intensity.
As added protection to confirm with IP67 to safeguard against weather erosion, the traffic signal is sealed with silica-gel gasket. Added to allow fire resistance is UL-94V2/V0/5V. To include is a product with a life span of more than 10 years tested to withstand vibration and wind pressure of at least 145km/h.
The traffic signal has been tested and approved by Traffic Products Test Center of the Ministry of Public Security, CE and GB14887-2003. Products that are up to ITE or SABS standard are also available in our company.

---
Product Specification
Model
No of LED
Luminous Intensity
Lumens
Wavelength
Viewing Angle
(H/V)
Viewing Distance
Power Consumption
DX-JD300-6-5-8A (Red)
9 pcs
≥570cd
30 ~ 50
625±5nm
30°/30°
300
Meters
≤10W
DX-JD300-6-5-8B (Yellow)
12 pcs
≥425cd
20~50
590±5nm
30°/30°
300
Meters
≤13W
DX-JD300-6-5-8C (Green)
9 pcs
≥950cd
40~70
500±5nm
30°/30°
300
Meters
≤15W
IP Grade
Working
Voltage
Working
Temperature
Housing
Material
IP67
AC85V-265VAC-50/60Hz
-40°C ~ +80°C
PC
UV Resistant
---
Product Dimension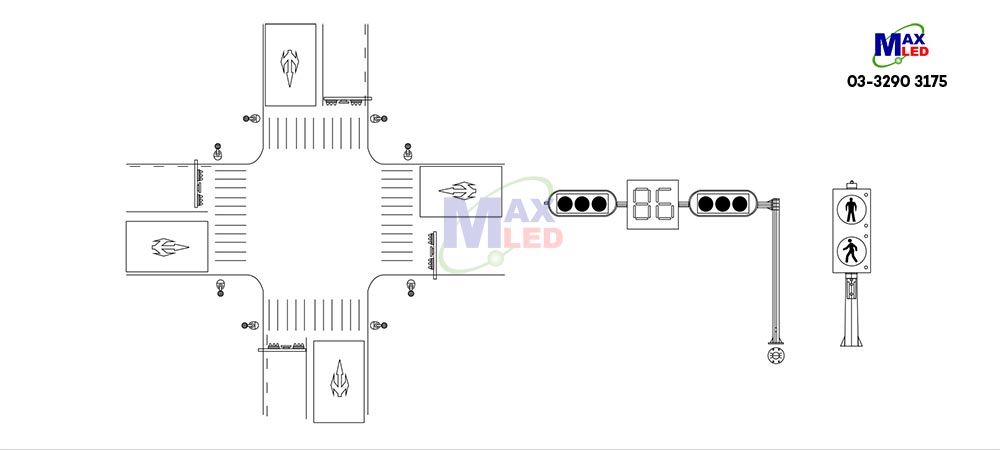 ---
Packing Info
| Carton Size | Quantity | Nett Weight | Gross Weight | Wrapper | Storage Size |
| --- | --- | --- | --- | --- | --- |
| 0.305 x 0.16 x 0.305 | 1 piece/Carton | 13.32 kg | 16 kg | K = K Carton | 0.015 m³ |
---
Packing List
| Instruction Manual | Certificate |
| --- | --- |
| 1 | 1 |
---
Download Catalogue
Catalogue Download (7MB)